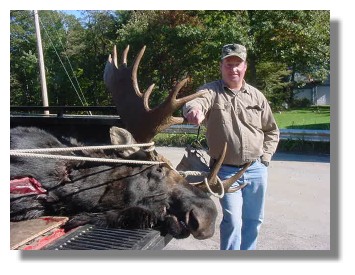 Hello, my name is Tom Chase. I live in the beautiful part of Maine called Patten, near the north border of Baxter State Park. I have been guiding for the past 35 + years.
I'm now retired from Baxter State Park as a park ranger, which I did for 36 years. So needless to say I have seen my share of the woods.
I have had my Master Maine Guides License for over 40 years. This license entitles me to guide hunters, fishermen and all recreational sports except white water rafting.
In the winter I design web pages for various clients in the area. A list of some of the sites I have designed can be found on Katahdin Outdoors website. I also work part time with the USDA Wildlife Services on their Rabies Project, live trapping, processing and releasing Raccoons and Skunk.
My passion is the outdoors and I work very hard to fulfill my obligations as a guide.