Maine Moose Hunting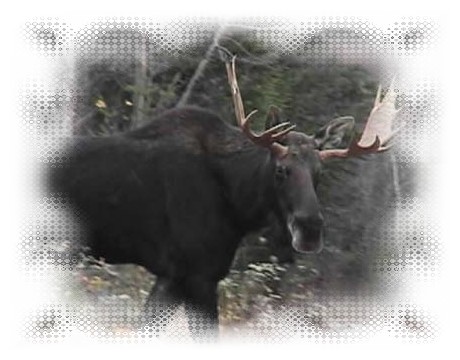 If you should be one of the lucky winners to draw a Maine Moose Hunt, let me describe what our hunt would be like.
The majority of moose are taken around logging areas that are about 2 years old. We would start out early in the morning and get to our hunting area before the legal hunting time and prepare for the hunt. As soon as it's legal to hunt, we would start riding the old logging roads in the area, going slow and looking very carefully. Moose are still out feeding at this hour and until about 9am, after that they will go to the back of the logging areas and lay down, making it difficult to hunt.
I usually call a few moose each year, so if we find an area with a lot of sign, we'll probably do a little calling. From 9am-4pm, we'll check out different areas looking for sign, walking old roads and try some calling.
The bulls while in rut, may do a lot of traveling, so it's possible to see one at anytime. Around 4pm we'll start our slow driving again and continue until quitting time.
I hunt WMD's 5, 10, 6, & 11
Be sure to make your first 4 choices in the order above,
5 being the best
Apply online or print a 2012 moose lottery application.
New Changes Beginning 2009
Notice: Beginning in 2009, moose permit applications will only be accepted online. Paper applications will no longer be printed or mailed. The online application process will be available starting in early January of 2009.
Alces alces americana
According to state wildlife biologists, Maine's moose population is estimated at 29,000. For the 2007 season, the success rate for hunters was 71 percent. Hunters killed 2,052 moose out of a possible 2,880 permits issued. Every year, several moose exceed 1,000 lbs. dressed weight. Trophy racks are not uncommon.

For more information on the moose lottery.